The world's most highly valued private company has had a challenging 2017.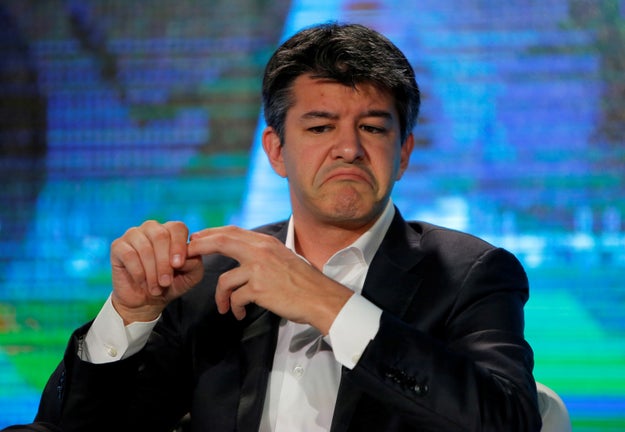 Staff / Reuters
Uber, the ride-hailing giant with a valuation of $70 billion, has been rocked by an unrelenting series of scandals and staff departures since the beginning of the year.
It started on January 19, when the Federal Trade Commission hit Uber with a $20 million fine for misleading drivers about pay. Only a week later, a #DeleteUber campaign went viral after Uber turned off surge pricing at New York's JFK airport during a taxi workers' strike against President Trump's travel ban. People were also angered that CEO Travis Kalanick had joined one of Trump's advisory boards. Within a few days, Kalanick had quit Trump's advisory board. But by early February, the New York Times reported that nearly 200,000 people removed Uber's app from their smartphones.
Then, on February 19, former Uber engineer Susan Fowler published an explosive blog post in which she alleged a systemic culture of sexual harassment and gender bias at the company. In response to Fowler's blog, Uber launched a harassment and discrimination investigation on February 20 led by former attorney general Eric Holder and Uber board member Ariana Huffington. The investigation has already led to 20 firings.
Amidst all this, Uber has been facing a contentious lawsuit from its self-driving car rival. On February 23, Alphabet's self-driving car company Waymo sued Uber for theft of trade secrets and patent infringement. At the center of the suit is Anthony Levandowski, an engineer who worked for almost a decade on Alphabet's self-driving car efforts until he left to launch a self-driving truck startup called Otto. Not long after, Uber acquired Otto, and Levandowski became the head of its self-driving car program. In its suit, Alphabet alleges that Otto itself was a ruse designed to steal its self-driving car technology.
Throughout Uber's series of public crises, critics have questioned whether Kalanick is fit to continue leading the company. And on June 11, sources told BuzzFeed News that Kalanick is considering taking a leave of absence from Uber.
Holder's report on the investigation into the claims of sexual harassment at the company is expected to be released on June 13.
---
Comments
comments